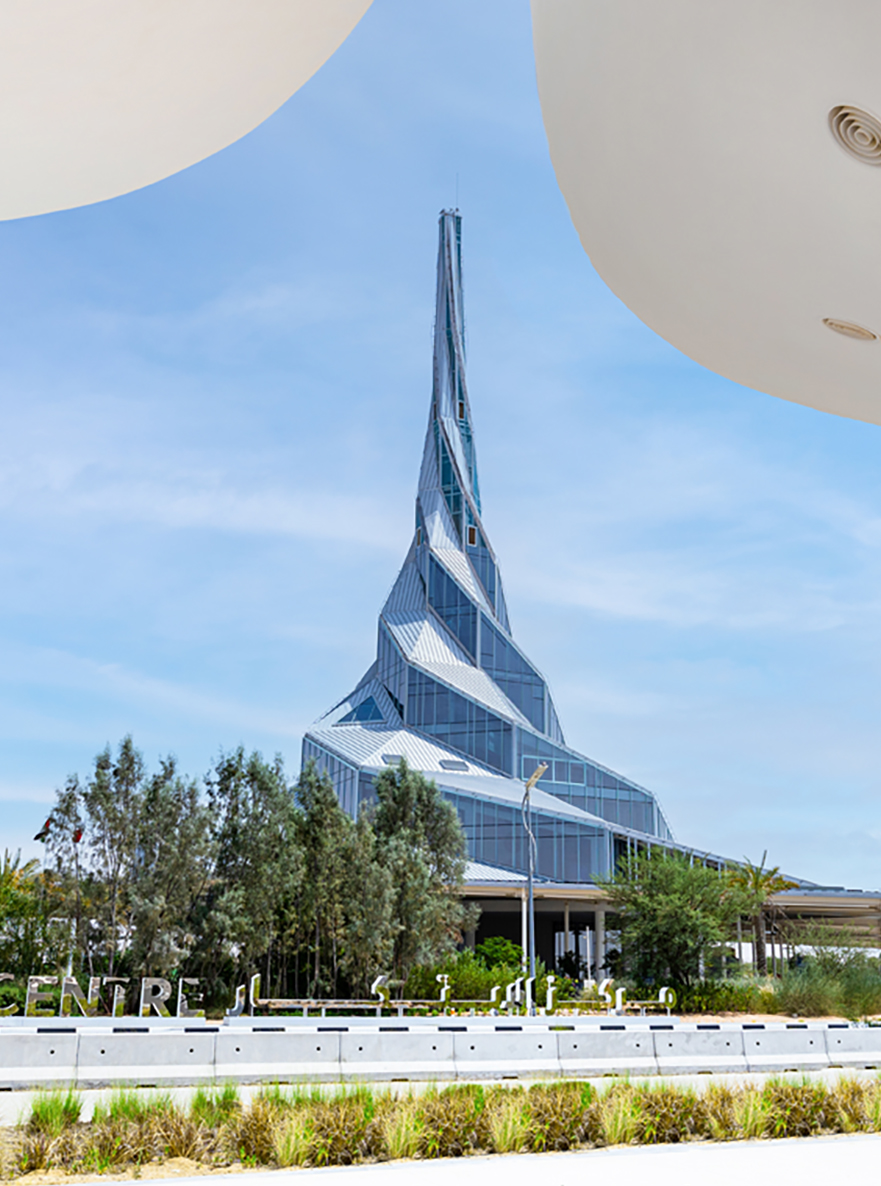 Innovation Centre
The Innovation Centre is located at the Mohammed bin Rashid Al Maktoum Solar Park. The Centre is a clean technology innovation hub to promote a sustainable energy future in Dubai and beyond. Through the Innovation Centre, DEWA raises awareness about sustainability, educates and trains UAE Nationals and increases competition. The Innovation Centre supports the Dubai Clean Energy Strategy 2050 and the Dubai Net Zero Emissions Strategy 2050 to provide 100% of the energy production capacity from clean energy sources by 2050.
DEWA Innovation Centre is a public attraction and is open to visitors of all ages including students, families, businesspeople and professionals. The Centre welcomes visitors who will experience the importance of clean and renewable technologies.
Our Vision
A clean technology innovation hub to promote sustainable energy future in Dubai and beyond.
Our Mission
Fostering clean technology innovation through knowledge sharing, Capacity building and investing in innovative clean technology solutions to provide clean and sustainable energy for the world's growing population.
Objectives of the Centre
A world leading innovation hub that promotes the latest innovation in clean and renewable energy and highlights the green initiatives of the Government of Dubai and DEWA.
Develop skills and build the next generation of innovators in clean technology by focusing on growing and promoting local talent.
To act as an education centre by hosting events, conferences, seminars, and workshops.
To build strong collaboration with local and international schools, universities, start-ups and companies on research, knowledge exchange and exhibitions.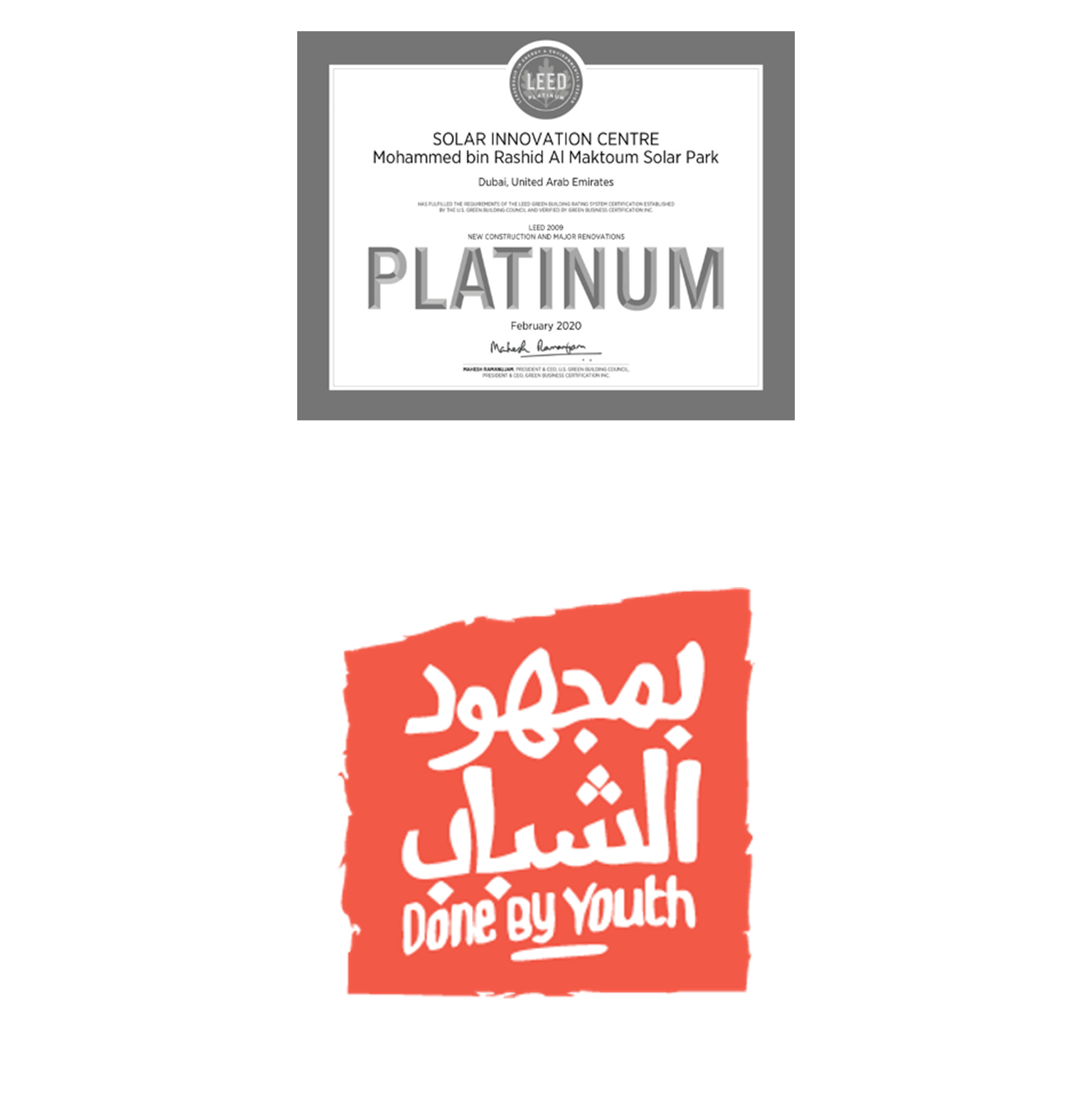 The Innovation Centre Building Key Achievements:
The Solar Innovation Centre achieved LEED platinum status, scoring 101 out of 110 in the first quarter of 2020.
It is the only government building in the world to achieve more than 100 points in the new construction category. The building achieved this distinction with high marks in water efficiency, indoor environmental quality, energy efficiency, innovation, and design.
Highest score in the world for a public assembly building in the new construction category.
First and largest government centre to receive the 'Done by Youth' seal from the Federal Youth Authority.
Explore the Centre
Ground Floor
Reception Area
DEWA Majlis
Sun Gate

1st Floor
DEWA Museum
Auditorium

2nd Floor
Lecture Room
Knowledge Centre
Innovation Lab
Training Rooms
Brainstorm Zone
Think Tank

3rd Floor
Restaurant and lounge

4th Floor
Solar Park viewing gallery