Book Your Ticket
The Centre is open from 10:00 am to 4:00 pm Saturday to Thursday, and closed during Fridays and Public Holidays. Last entry time slot is 2:30 pm. Please be available at the Centre at least 15 minutes before your scheduled timeslot, so that you do not miss the start of the show. To arrange for official delegation visits from government entities, local and international organisations, universities, and schools, kindly send an email to bookings@innovationcentre.ae
Admission fees
---
Children/Student (Ages 3 - 18)
AED 30
---
Person Of Determination
Free
---
Admission fees are non-refundable and may not be rescheduled. Please make sure you select a date and time that is suitable for you.
Opening Hours
The Centre is open from 10:00 am to 4:00 pm Saturday to Thursday, and closed during Fridays and Public Holidays. Last entry time slot is 2:30 pm.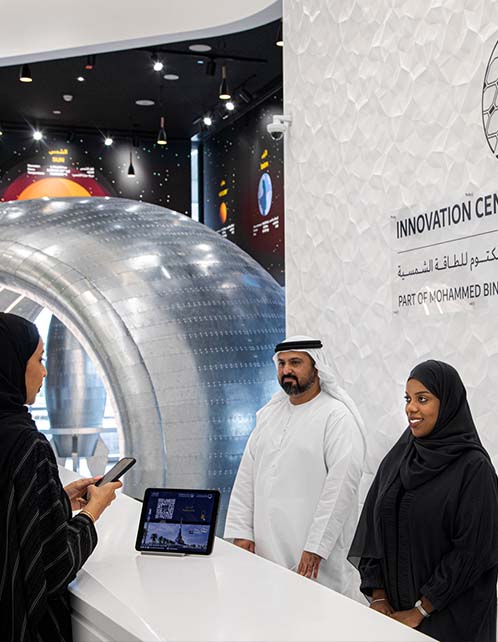 Tour Agenda:
Tour Agenda:
Auditorium – Introduction video

Tour in the Exhibition area, which includes:

History Zone – Learn about the history of electricity with hands on experiments
Light Zone – Learn the properties of light with interactive exhibits
Solar Zone – Learn how we harness the energy from the Sun and convert it to electrical energy using different methods
Future Zone – Experience a future with clean energy
In order to ensure that we provide an extraordinary experience to the Centre's visitors, kindly note that we are currently working on enhancing the viewing gallery in the upper floor. We will notify when it is open for visitors.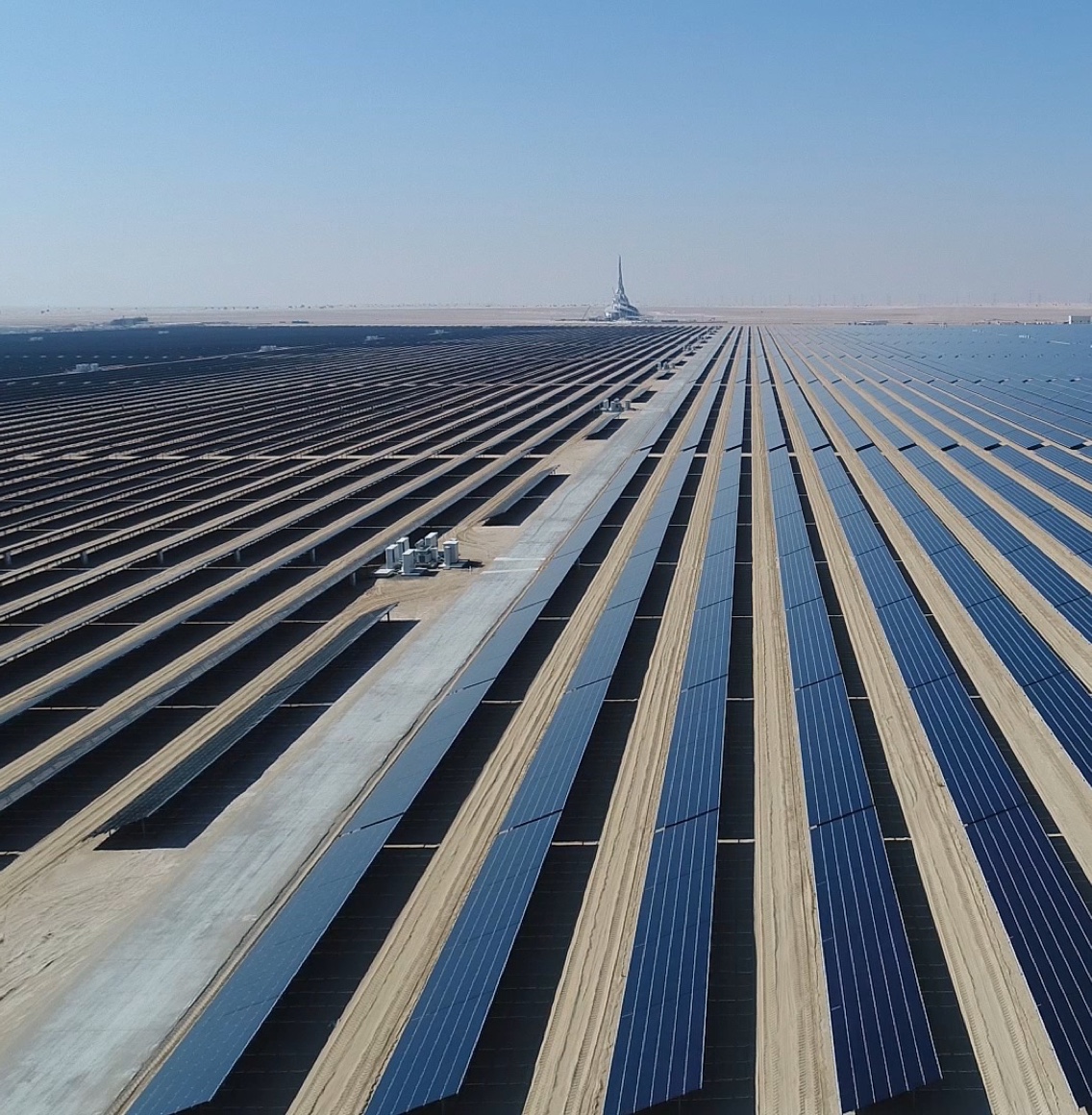 Where we are
The Innovation Centre is in the East Wing of the Mohammed bin Rashid Al Maktoum Solar Park.
You can reach us by Car or Taxi using Al Qudra Rd/D63
A drop-off point is situated just in front of the main entrance at the visitors' car park.
Get directions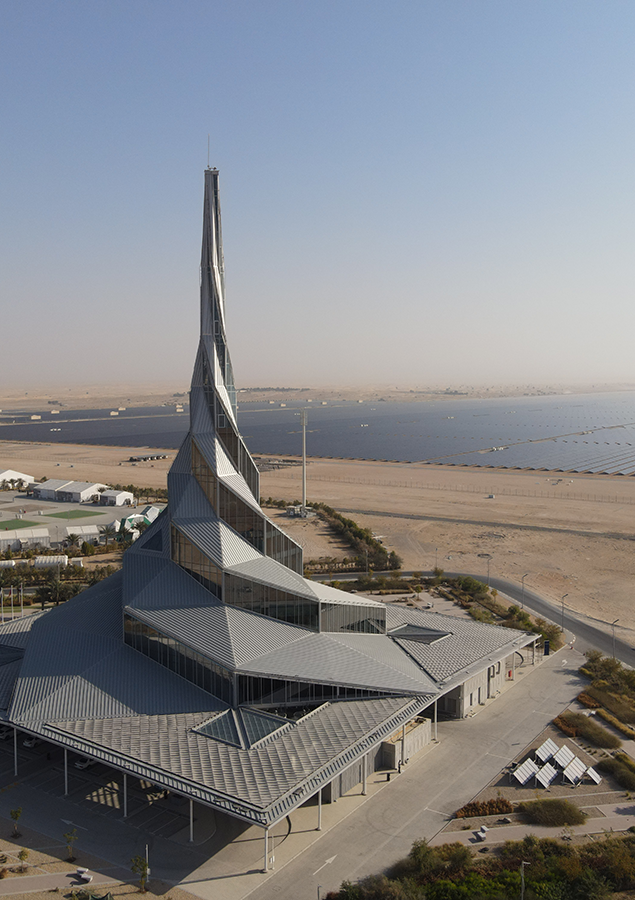 Terms and Conditions
No pets allowed.
No smoking allowed.
No outside food or beverages allowed.
Toys and sharp tools are not allowed.
Respectful clothing must be worn.
Items displayed on exhibitions must not be touched and/or removed.
Children under the age of 12 must be accompanied by an adult at all times during the visit.
Large bags and strollers must be kept at the reception area.
What to explore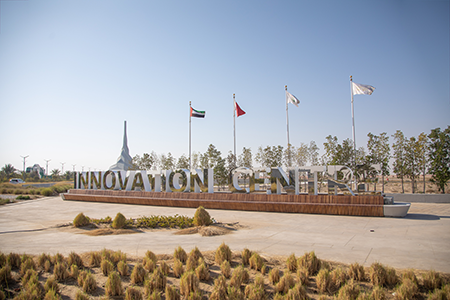 Path of Innovation
An outdoor exhibit to display the latest different types of renewable energy technologies, with a distance of 380 metres.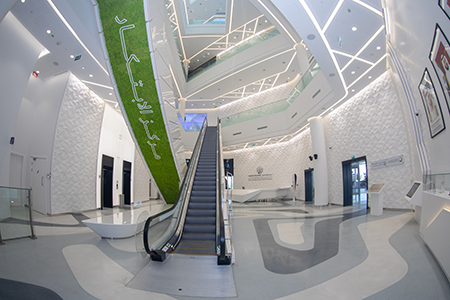 Ground Floor - Welcome Lobby
The Welcome lobby includes a digital social wall, guestbook, interactive projection map and a game for children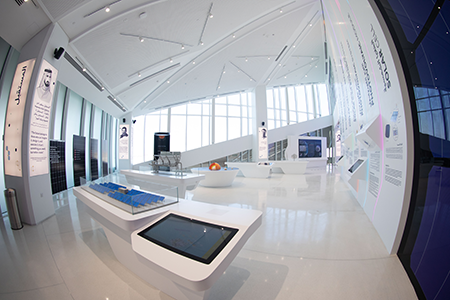 First Floor - Exhibition
The first floor exhibition area includes the auditorium and the main tour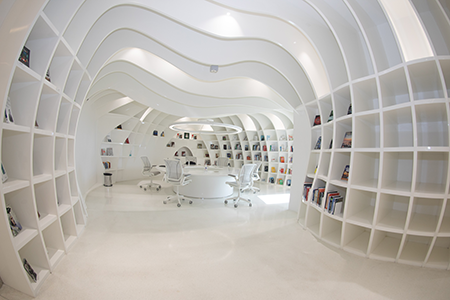 Second Floor - Members Area
The member only area includes the creativity zone, a knowledge centre and training facilities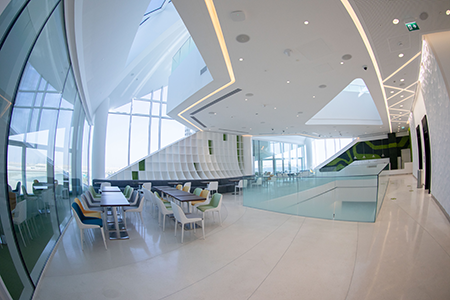 Third Floor - Restaurant and Lounge (Coming Soon)
The cafeteria will include a large dining area with a beautiful view of the solar park.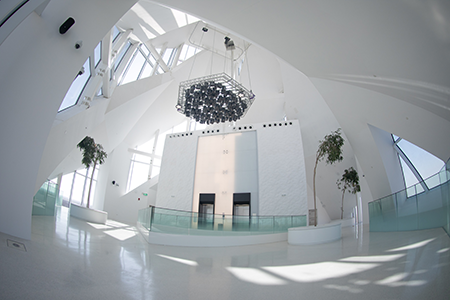 Fourth Floor - (Coming Soon)
The viewing gallery will include a VR experience, a digital telescope and an expansive view of the solar park.
Visitor Services
Contact us to get more information for the following types of visits.